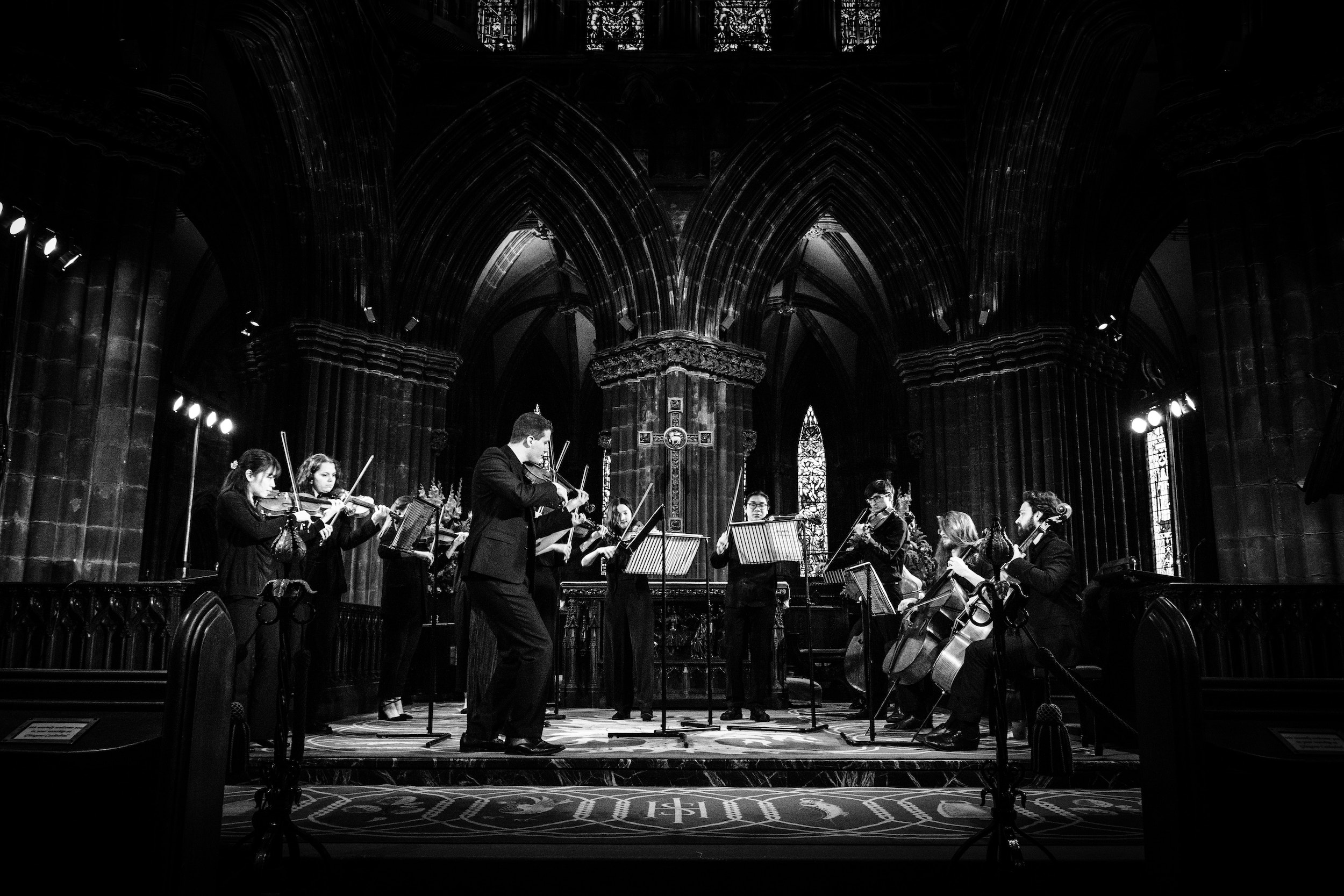 Award-winning string ensemble from the heart of Scotland
Connecting
music and audience
Scottish Tales
We are planning our most ambitious and exciting project yet!
Our next project titled "Scottish Tales" aims to provide work to 13 freelance performers, and to commission 4 new works from 2 established composers and 2 emerging composers to be performed and streamed online. We want to explore the rich culture and history that Scotland has to offer; each commission will be based on Scottish myths, legends or folklore.
We do however need your help to make this happen! If you feel you are able to share or donate, or if you just would like to know more about our project, please have a look at our GoFundMe fundraiser!